The Word Clouds below are filled with wording given from our wonderful parents and pupils. The Word Cloud on the left hand side are words used frequently in our children's questionnaires and the Word Cloud on the right hand side are words used frequently in our parents questionnaires.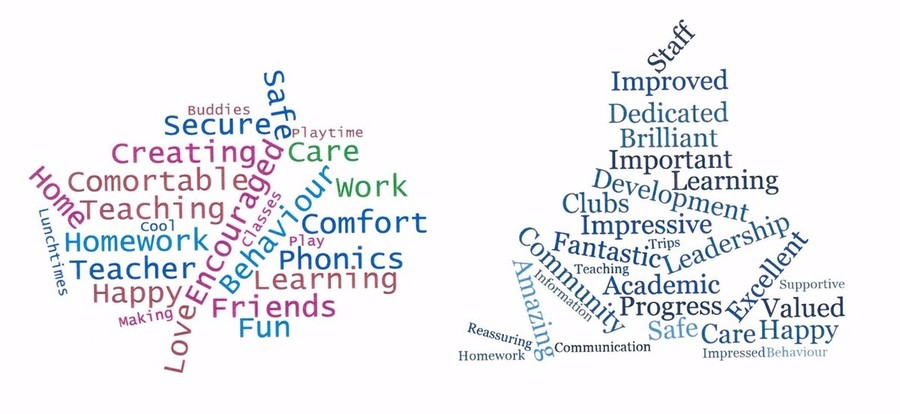 Please click on the picture link below to access Parent and Pupil's of Priory School's Data
We are very pleased with the results of our questionnaire, but are always looking for ways to ensure that we continue to work as the Priory family and build a constructive relationship with our parents. Change is always difficult, but we believe that the actions we are taking for 2016-17 will strengthen our relationship.
Changes we are making include:
Raising the profile of our school rewards, so that parents receive lots of positive feedback regarding the behaviour and learning of their child.

Changing Golden Time so that it is a praiseworthy and justifiable reward.

Bringing our Parents Consultation Evenings forward to October so that families meet the teacher early and have their own appointments

Reports will be completed by the end of the Spring Term to give another term for families to work on targets identified.

Increasing the provision at lunch time to develop more positive opportunities for our children.

We now have Twitter up and running and this will serve as an additional resource to keep our parents informed.

All letters will also be emailed, to ensure they are not getting lost in bookbags, however those who prefer paper will still receive a hardcopy.