Religious Education
At Priory we closely follow our mission statement as we believe that we honour God through our actions.
Catholic values are very important to our school community and we constantly strive to follow Jesus' example in everything we do.
Prayer and liturgy at Priory
Prayer is fundamental to building a relationship with God. At Priory, our children pray throughout the day.
Monday: On Monday each class holds their own class act of worship.
Tuesday: Each week, one of our classes leads a child led liturgy based upon Sunday's Gospel reading.
Wednesday: Either Daffodil class or Sunflower class attend mass at our local Church, Our Lady Help of Christians and Saint Denis.
Thursday: Our Head Teacher, Mrs. Maskell, leads an assembly. In this assembly the children focus on one Catholic virtue.
Friday: We finish our week with a celebration assembly where we celebrate the children's achievements throughout the week. These are always linked to our Catholic virtues.
Academic Year 2022-2023
Prayer Books
Every child in key stage two has their own individual prayer book. The children have access to these throughout the school day and can write their own prayers in them.
Our Father Prayer
To help the children remember the Our Father prayer, every class has a display with images on to remind the children of the order of the prayer.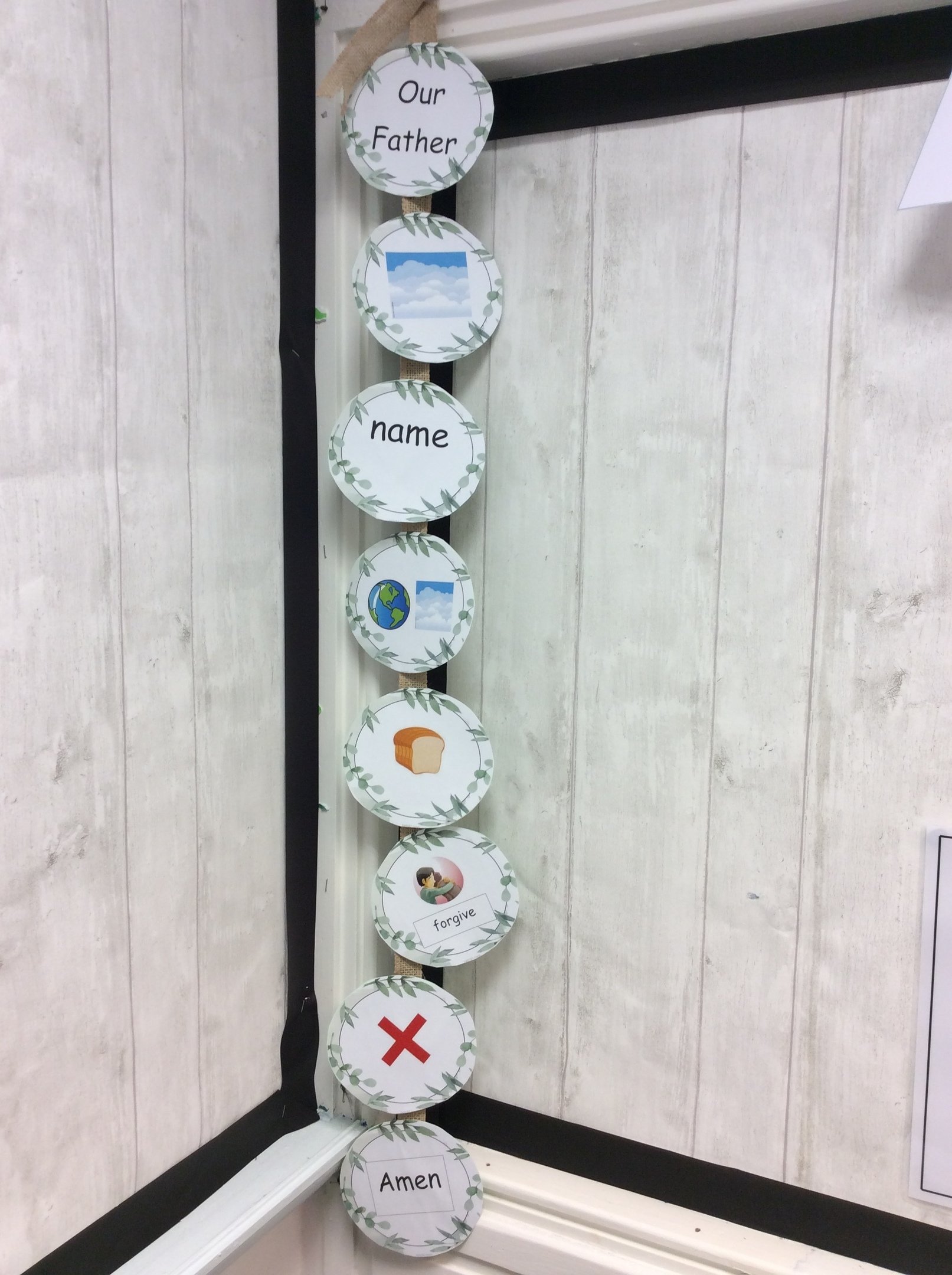 Prayer Pals
Daffodil class has a basket of prayer pals. The prayer pals love to hear the children's prayers to God.
Our Lady's Birthday- 8th September 2022 Mass
We were very privileged to have Canon Lock come into school to say mass for Our Lady's birthday. In his homily, we reflected upon the important events in Mary's life and discussed why Mary is so important to us as Catholics.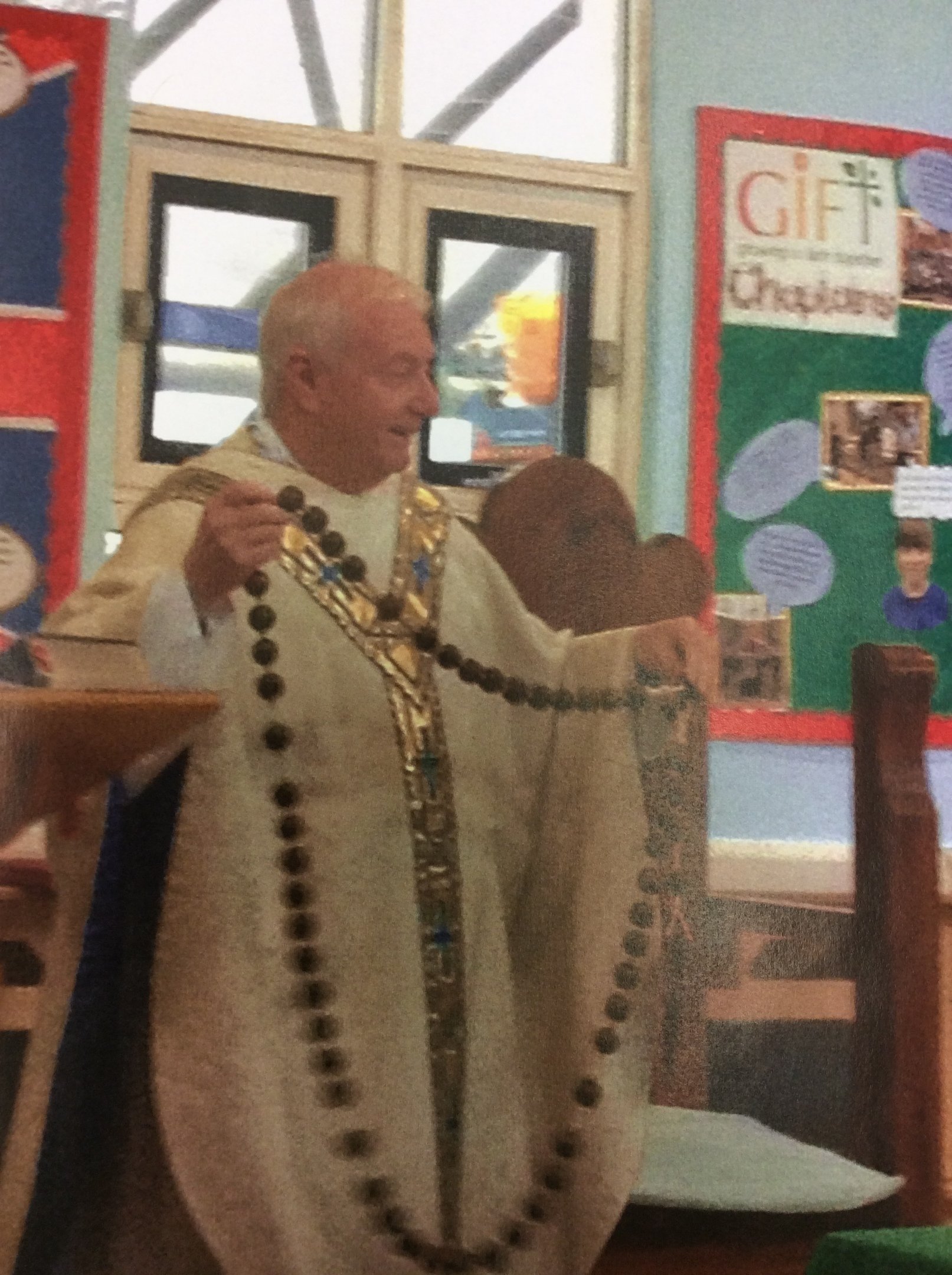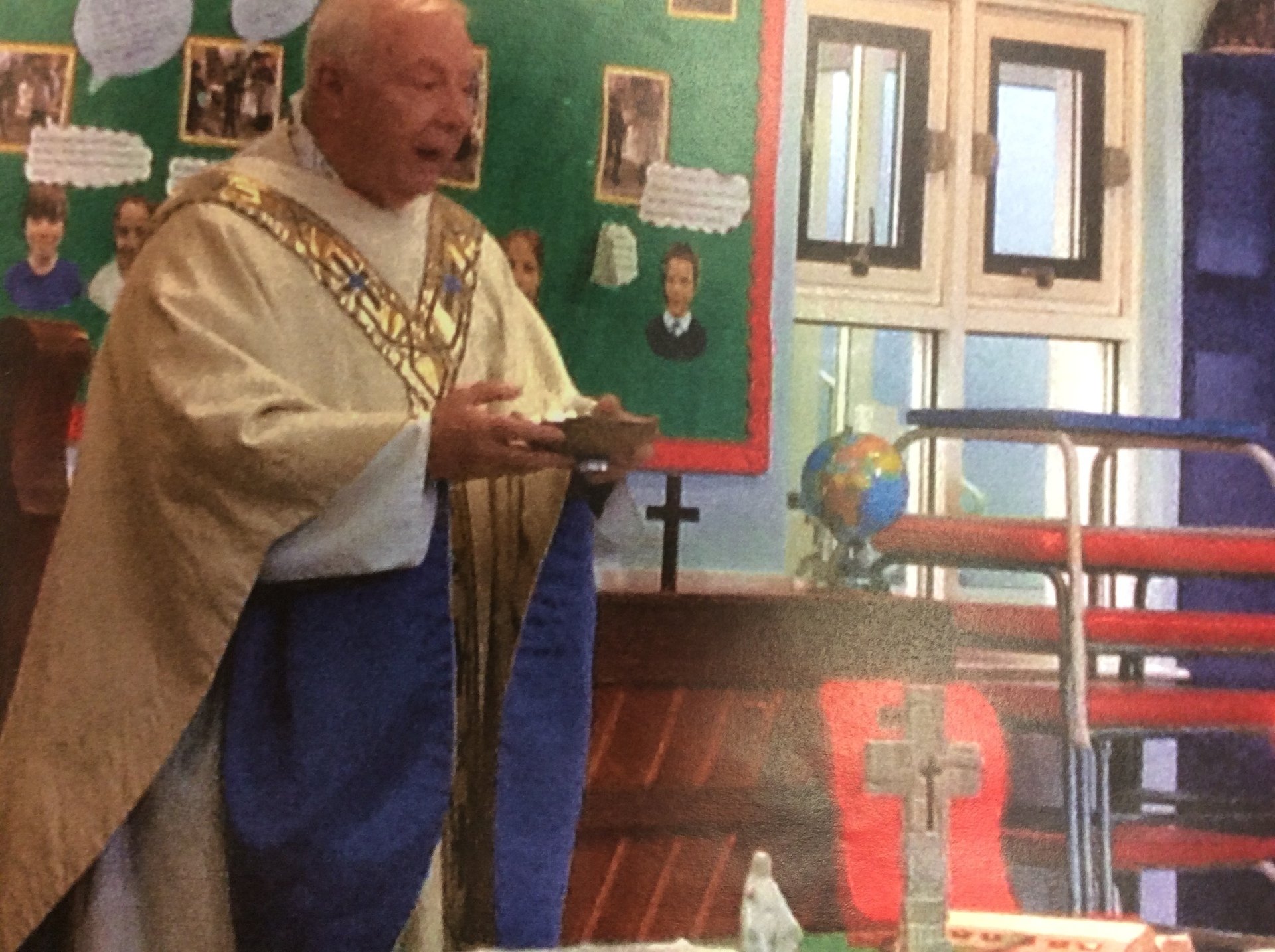 Our Lady's Birthday Feast Day Display
We have created a display for Our Lady's birthday. The children enjoyed writing messages and creating birthday cards for Mary.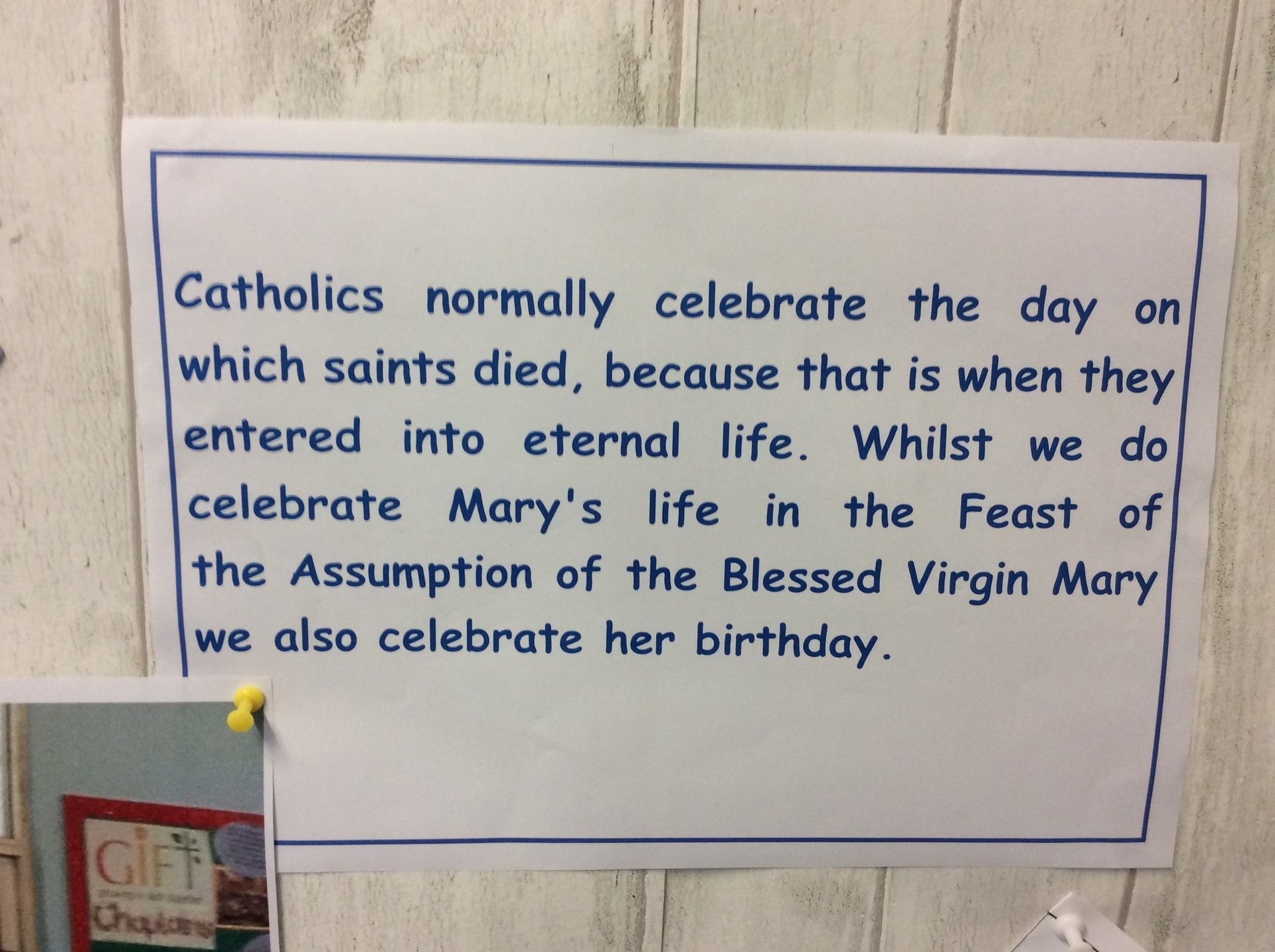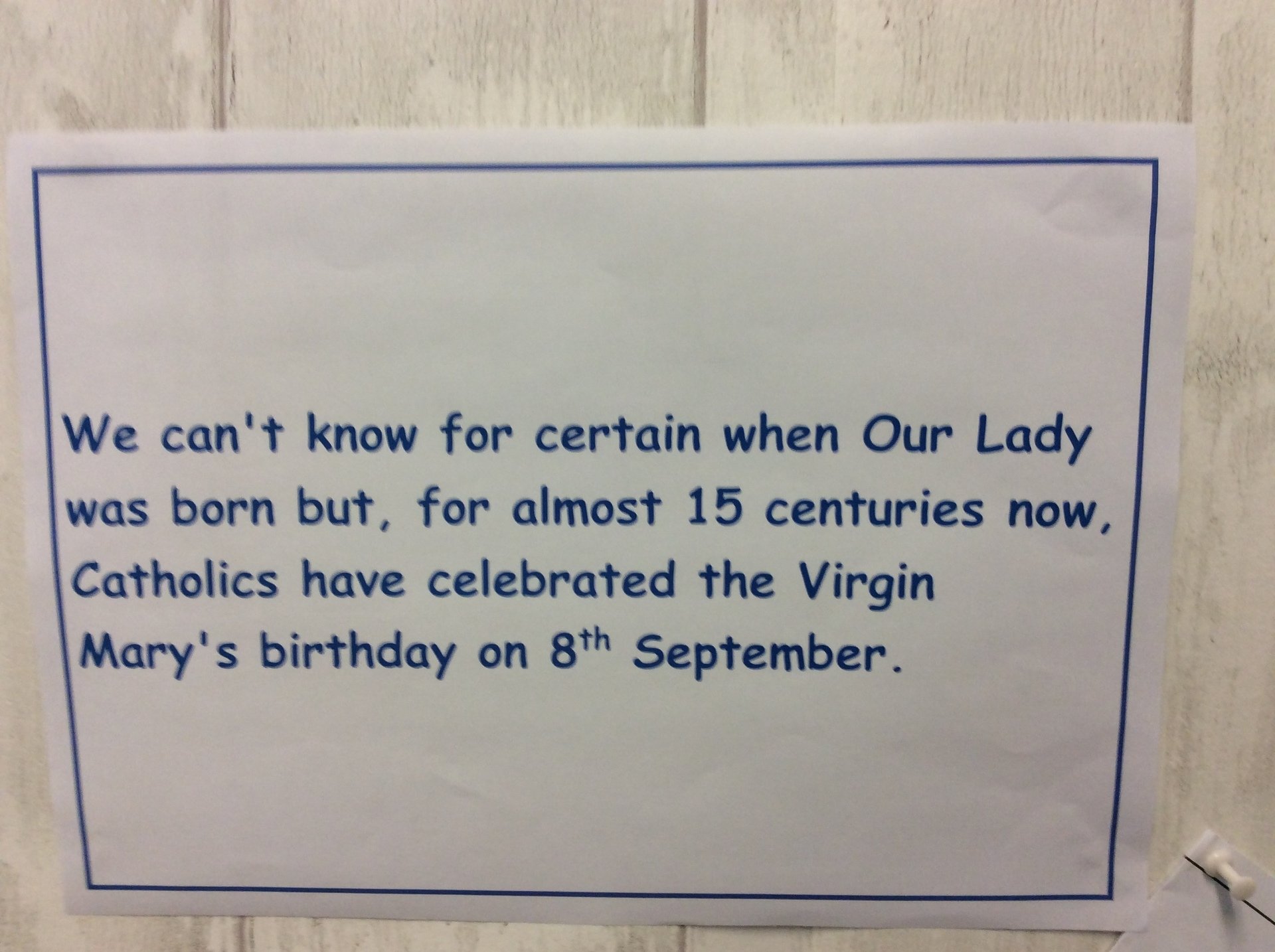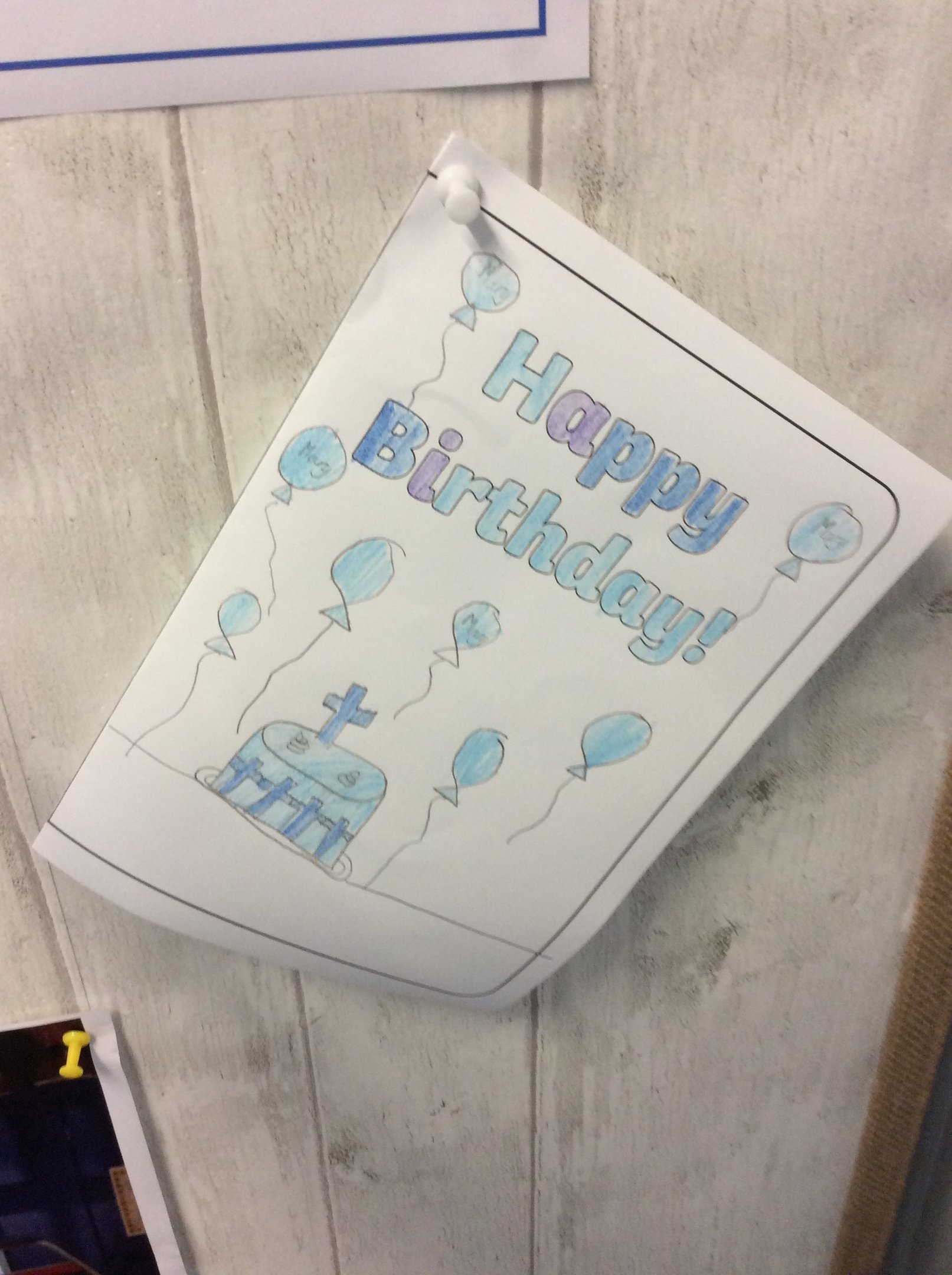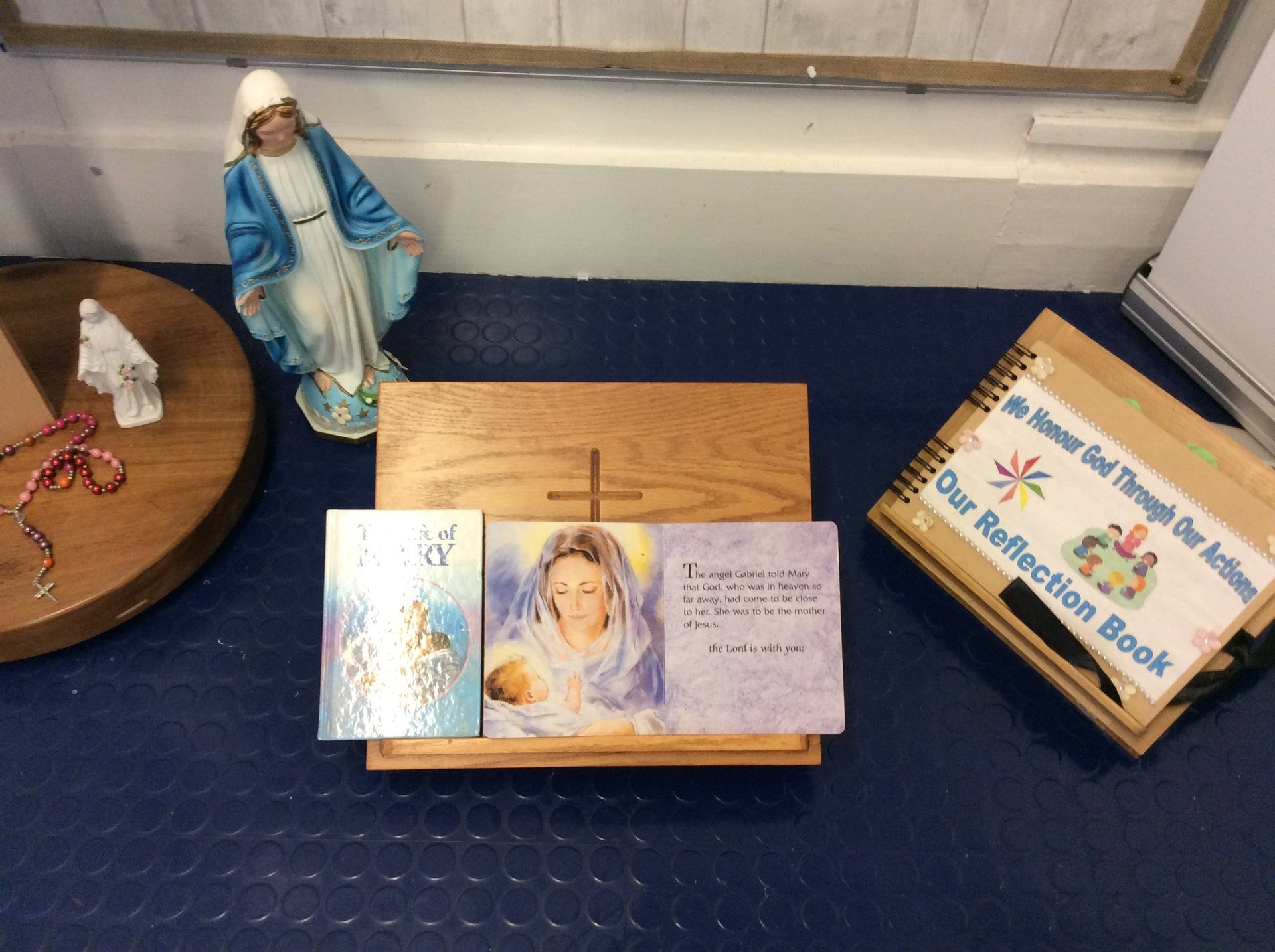 Tuesday 13th September 2022
Some of our year 5 and 6 pupils led the child-led liturgy this afternoon. We reflected upon the theme of lost and found and discussed how God always welcomes us back to his light when we are lost.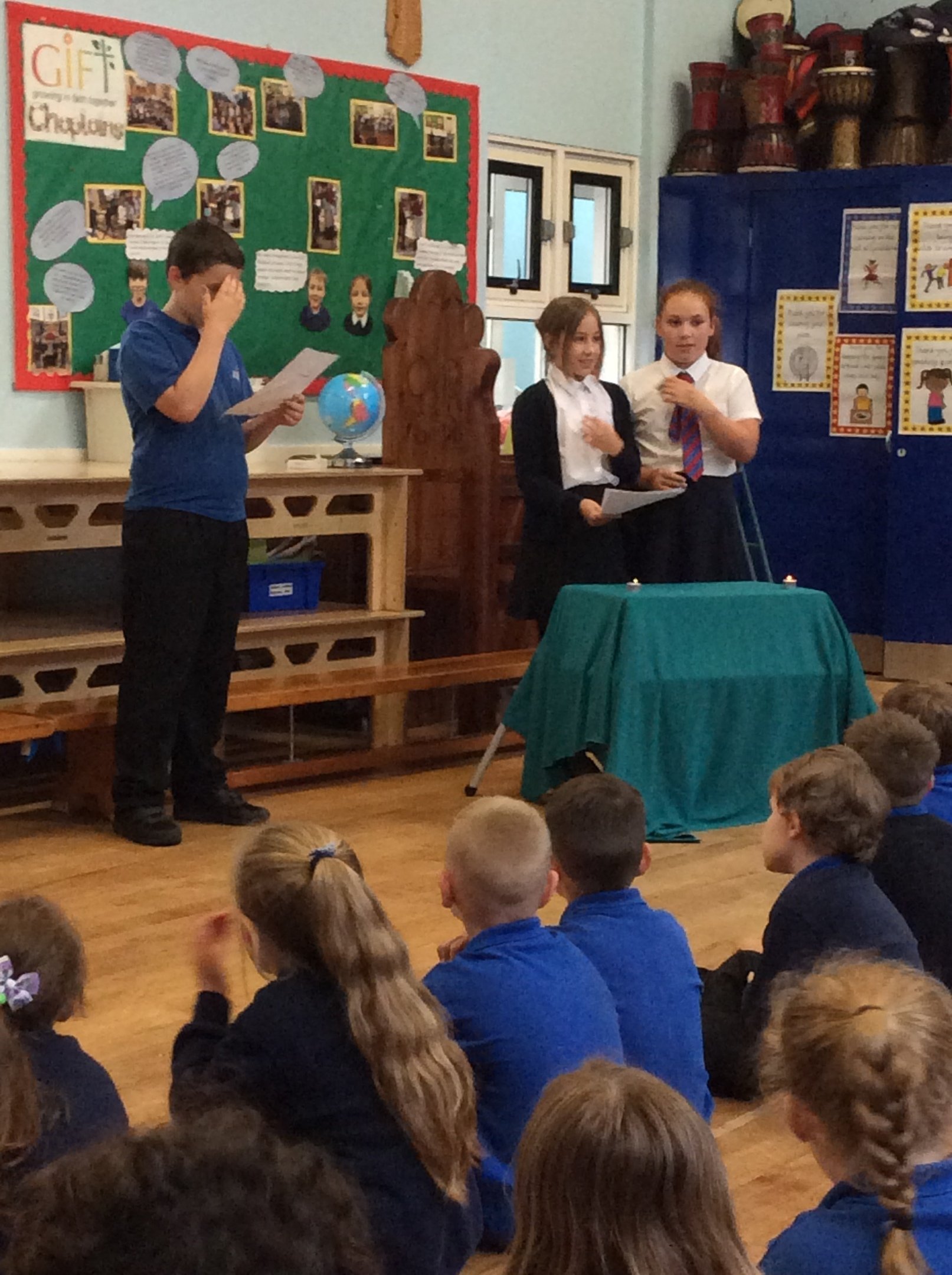 September 2022
We have created a remembrance display in our prayer space to remember the Queen.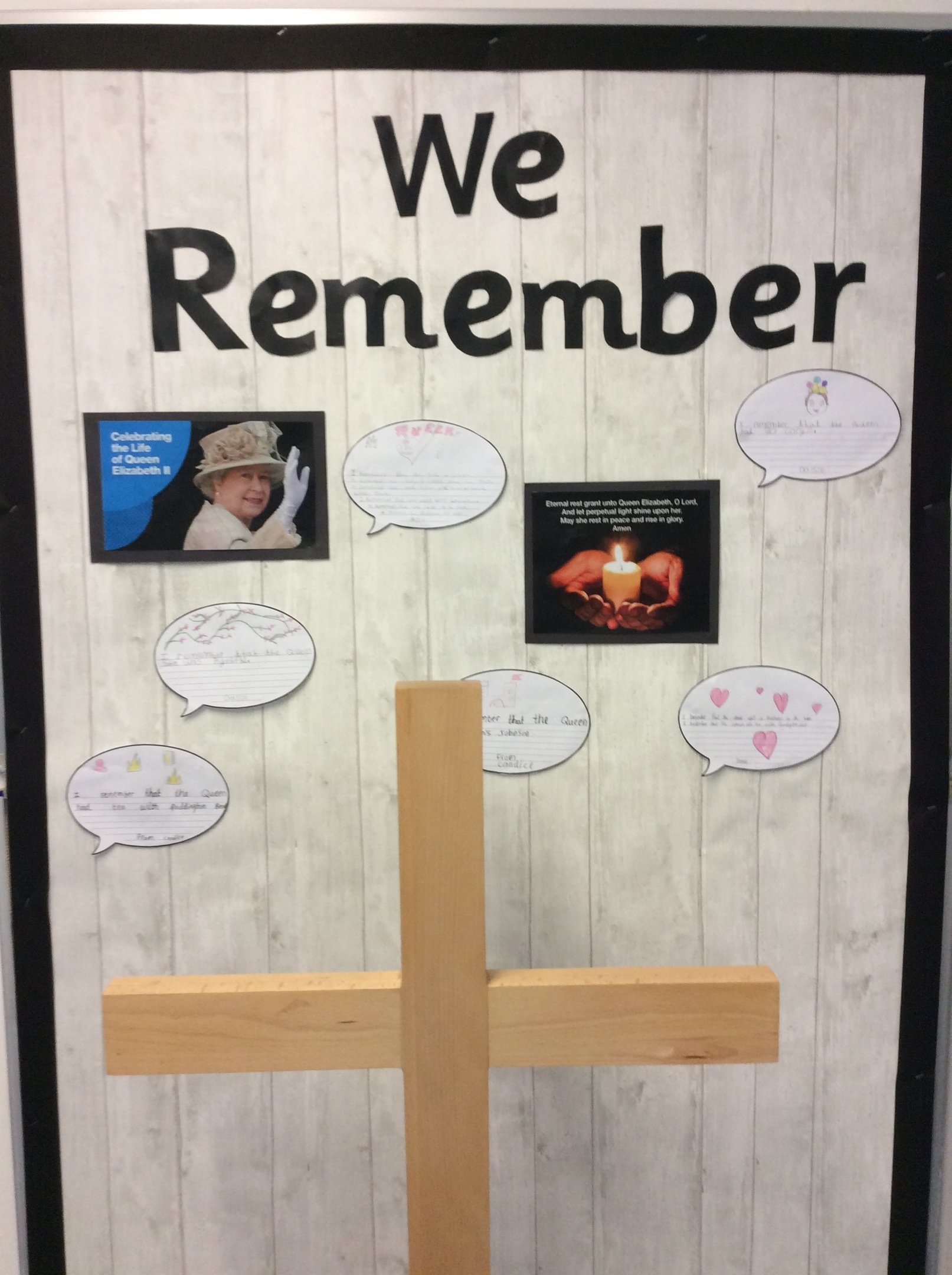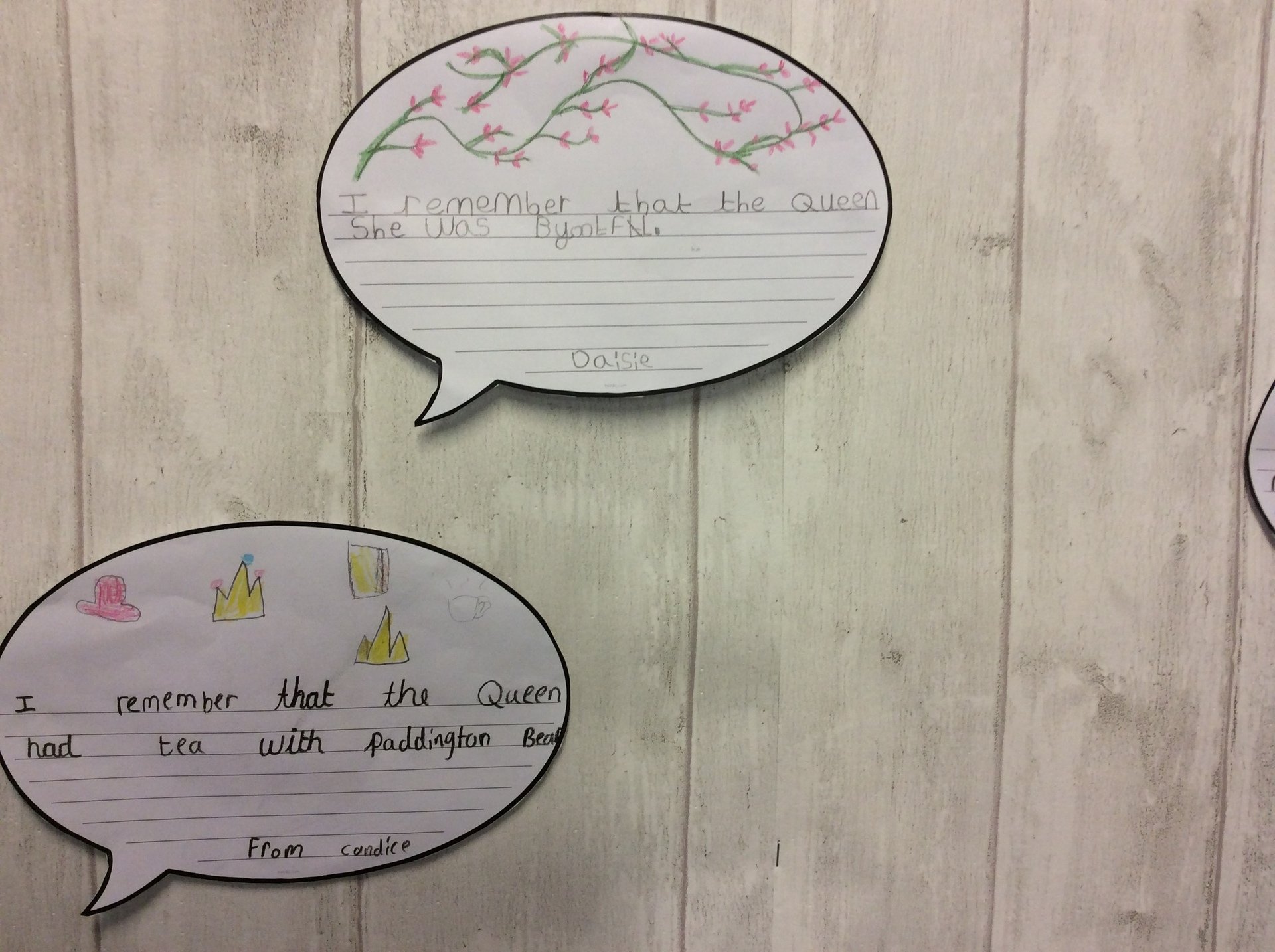 Scripture Seekers
To help our children make links between themes in the Bible we have created some scripture seeker cards. If the children, for example, are writing about forgiveness, they look at the card labelled forgiveness which references examples of forgiveness in the Bible.
Wednesday 14th September 2022
Today was the first church mass of the academic school year for Daffodil class.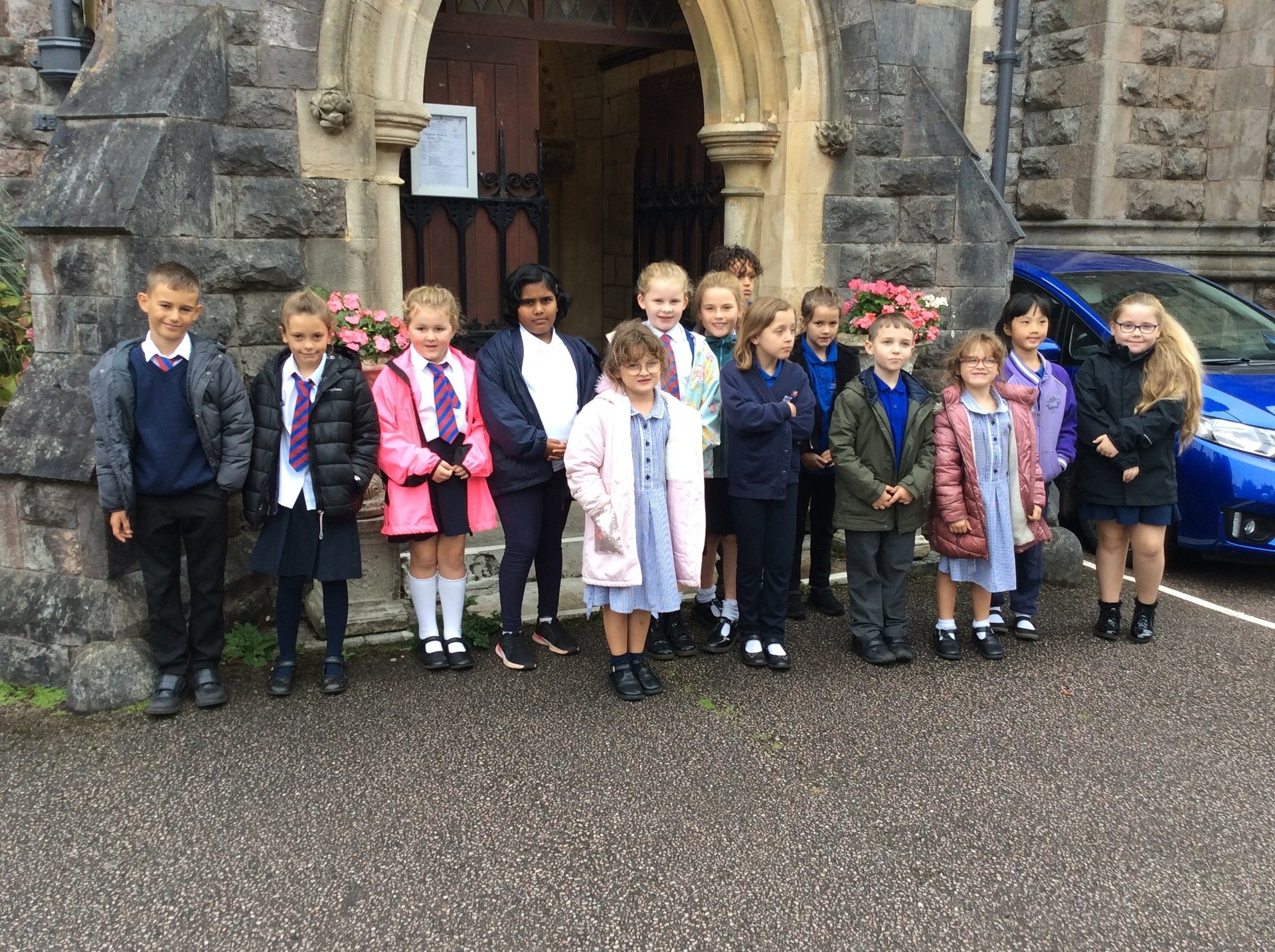 Friday 16th September 2022
Today we celebrated our welcome liturgy at our local Church, Our Lady Help of Christians and Saint Denis.